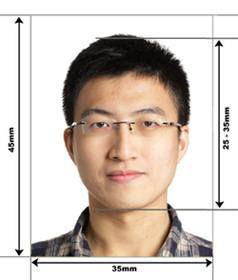 Photo Specification
a. Image file must be JPEG file format.
b. Image file size must be less than 60Kbytes.
c. Image dimension must be 400 x 514 pixels
How can I take and adjust my photograph to the correct specification for Visa online application?
You may want to use the photo editor, Paint, which comes with windows OS to adjust the dimensions of the photographs in the future. You may wish to follow the steps using, Paint, below to adjust the dimensions.
i. Opening the photograph using MS paint
ii. Using the attribute under Image in Menu to set the size to 400x514 pixels
iii. Press the button Ctrl and button 'A' on the keyboard to select the image.
iv. Stretch the image to the required dimension
v. Finally save it under JPEG format.